_____________
About


Elena Gabbrielli completed her musical and philosophical studies in Venice, studying at the Conservatory of Music "Benedetto Marcello" and at the University "Ca ́Foscari".
Other notable teachers for her musical formation have been the musicians Pier Narciso Masi, Patrick Gallois and Chiara Tonelli. In addition to the study of the classical flute repertoire, she has developed a special interest for new music and she has completed the Master of Practice Performance in Contemporary Music at the University of Music in Graz (A), under the guidance of Klangforum Wien.
Nowadays Elena lives in Vienna and plays around the Europe as a soloist, chamber and ensemble musician, mostly focusing on contemporary music. She has performed at international venues such as Wiener Konzerthaus, Radiokulturhaus ORF, Salzburger Festspiele, Mozarteum Stiftung, musikprotokoll Graz, Wien Modern, Opéra Comédie Montpellier, Festival dei due Mondi Spoleto, Archipel Festival Genève, Kalv Festivalen, GAIDA Vilnius, Vancouver New Music, Shangai Spring Festival in collaboration with Klangforum Wien, der/gelbe/klang, Black Page Orchestra, Neofonía, Schallfeld, mdi ensemble, RepertorioZero and others. She has worked with leading conductors Emilio Pomàrico, Marco Angius, Sylvain Cambreling, Pierre-André Valade, Ilan Volkov and composers George Friedrich Haas, Tristan Murail, Raphaël Cendo, Rebecca Saunders, Philippe Leroux, Pierluigi Billone, Mathias Spahlinger, Beat Furrer. She has already realized numerous premieres as a solist or in ensemble and her performances has been regularly broadcasted by RAI, ORF, BR Klassik.
Additionally, she had the chance to give masterclasses for composers and performers in different academic institutions such as Tiroler Landeskonservatorium -Innsbruck, Anadolu Üniversitesi - Eskişehir , Bilkent University -Ankara, State Tchaikovsky Conservatory – Moscow, Royal Acamemy Aarhus, Academy of Music – Göteborg.
In 2022 she was a guest lecturer for contemporary music performance practice at the Mozarteum University of Salzburg.

She is a member of ensemble zeitfluss and ensemble xxi.jahrhundert.

With the quartet airborne extended, she devotes herself passionately to contemporary chamber music for the unusual combination flutes, harp, recorders/Paetzold and harpsichord.

Elena received recognizable scholarships for her activities in the field of contemporary music from the Italian Ministry of Culture (MiBACT) and the START-Stipendium from the Austrian Federal Chancellery (BKA).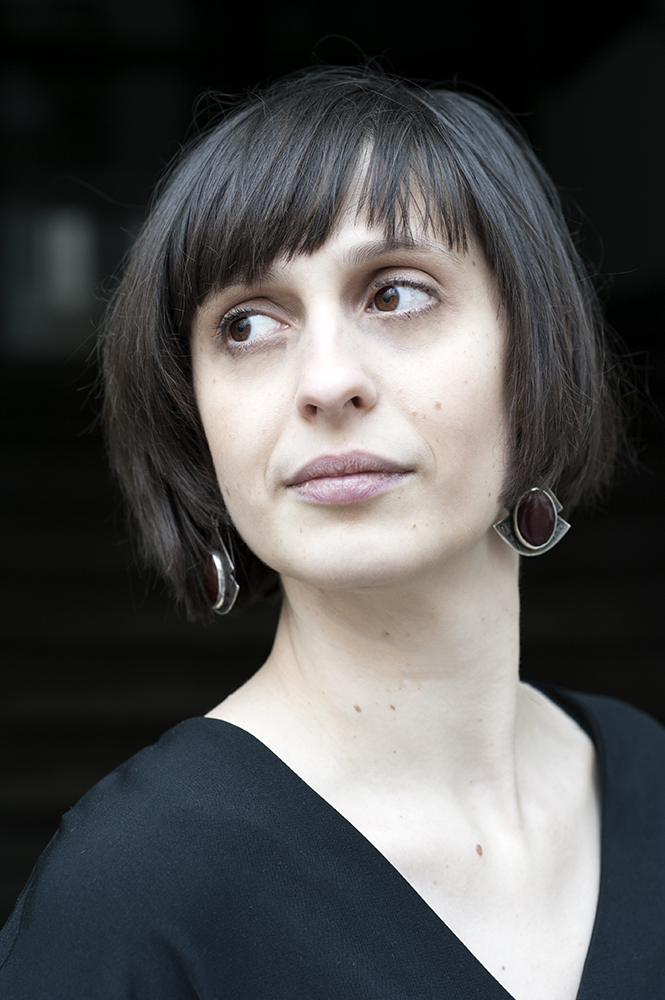 Photocredits: Eva Kees