_____________
Projects_____________
Solo
Double Echo, Musiche per flauti soli
The project Double Echo - Musiche per flauti soli wants to present an investigation about the Solo repertoire for Flute in the field of contemporary music. The main goal is to create peculiar programs with selected works searching for a lively expressivity and an emotional beauty celebrating this unique instrumental source. In this imaginary landscape infinite and possible flutes will be able to bring
the audience in an unexpected listening dimension.
︎ selected repertoire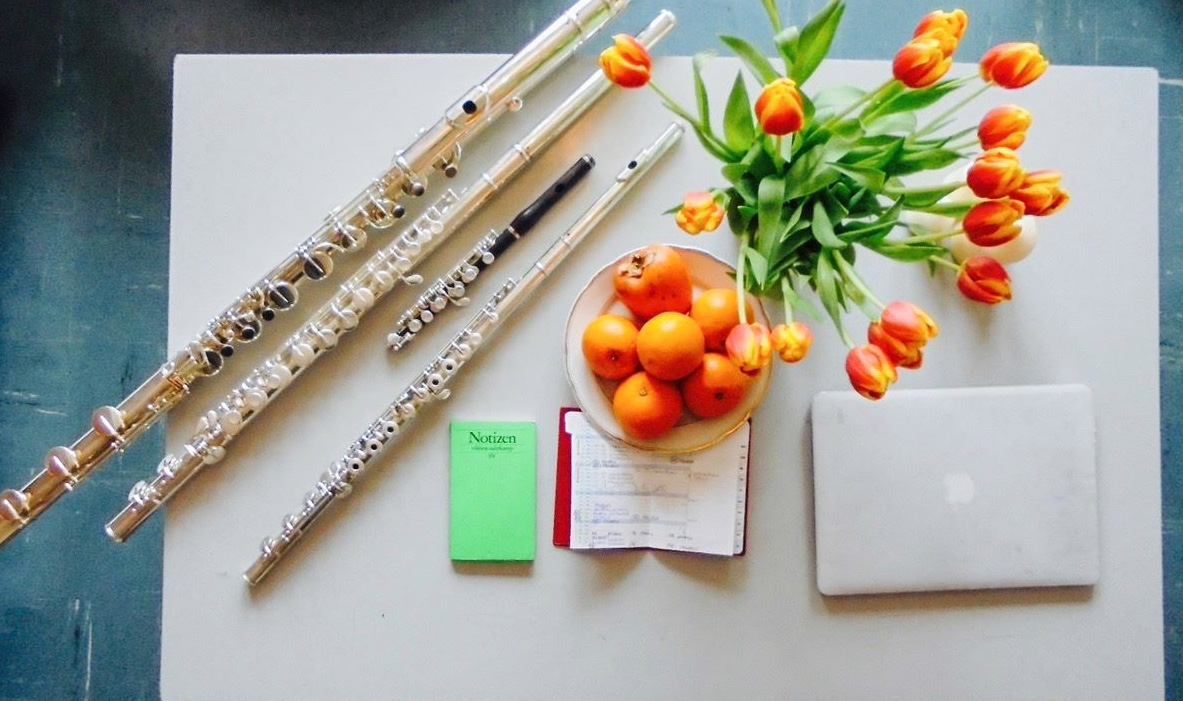 _____________
Duo Hauf-Gabbrielli
In addition to the already musical activities as individual freelance, Anna and Elena are dedicating themselves to the foundation of a new duo for voice and flute, born through the passion for chamber work and contemporary music.


︎ More info on Contemporary Duo for voice and flute
_____________ airborne extended

airborne extended was founded in 2013 and is a Quartett for contemporary music consisting of the instruments harp, harpsichord/keyboard, flutes, recorders/Paetzoldflutes, with and without electronics and performance. The unusual combination of these instruments give airborne extended the possibility to create a wide range of new sounds and colours that inspires both composers and the public all over the world.

︎ More info on airborne extended