_____________
Projects_____________
Solo
ANIMÆ - solo concerto for flute

The soul (from the Latin anima, connected with the Greek ànemos, in German "Atem", "wind") is in many religions, traditions and philosophies the vital and spiritual part of a living being, commonly regarded as distinct from the physical body. The instrument that most directly embodies and comes closest to the breath is the flute, as many ritual musical traditions indicate. Hence the idea of re-celebrating this monodic instrument in connection with the ancient tradition through a contemporary repertoire solo program.The concert is conceived as an example of the complexity of simplicity: a single (simple) sound source opens and shows its own multiplicity of animae (an unexpected and hidden inner complexity). Animae in this sense means several facades of the soul - for example, reason, feeling, thought, will.The multiform works are images of these different facets. They translated into possible sound worlds in which the flute multiplies, splits into words, transforms into a magical object or intensifies with singing the voice of the instrumentalists.
selected repertoire written by composers B.Ferneyhough, S.Sciarrino, R.Saunders, E.Järnegard, R.Barrett. ︎contact me for details.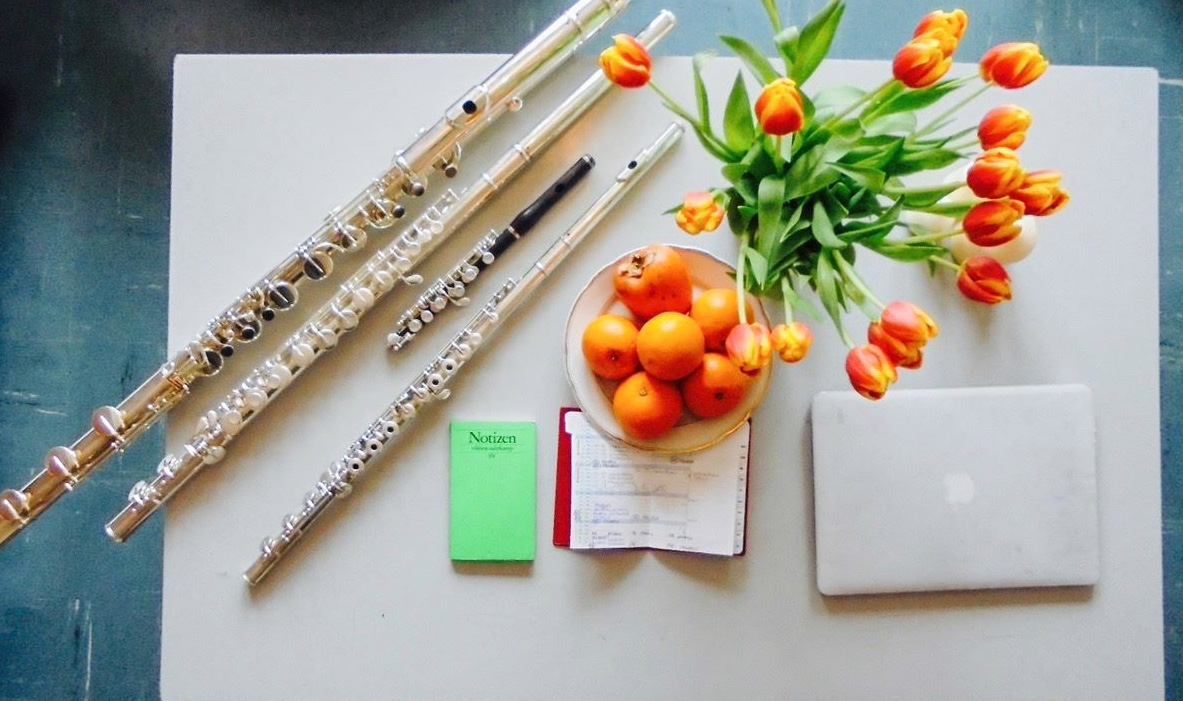 _____________
Duo Hauf-Gabbrielli
In addition to the already musical activities as individual freelance, Anna and Elena are dedicating themselves to the foundation of a new duo for voice and flute, born through the passion for chamber work and contemporary music.


︎ More info on Contemporary Duo for voice and flute
_____________ airborne extended

airborne extended was founded in 2013 and is a Quartett for contemporary music consisting of the instruments harp, harpsichord/keyboard, flutes, recorders/Paetzoldflutes, with and without electronics and performance. The unusual combination of these instruments give airborne extended the possibility to create a wide range of new sounds and colours that inspires both composers and the public all over the world.

︎ More info on airborne extended